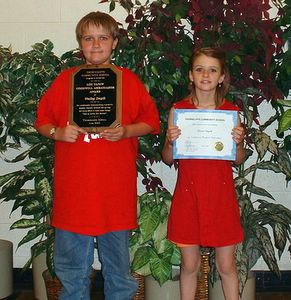 Celebrating Successes
Another school year is over and Duncan and I are pleased to share in the successes of Wesley and Raven and their classmates. It really has been an awesome year; good teachers, great friends and many memories.
Wesley was honoured to be a 2005 recipient of the
Lou Yaniv Goodwill Ambassador Award
, and Raven recieved
Academic Excellence (with Honours)
. They also both recieved the Thorncliffe Diamond of Distinction Gold Award. We are very proud of them!
Thanks to Doug for the pictures!